MyOffices Is Built
For The Active Lifestyle

 Join Today

The Most Trusted & Complete LifeStyle Platform On The Market.
Free Updates & Support: When You Need It, We Gladly Provide It.
Our #1 priority is you, the user. We believe in our product and hold ourselves to the highest standards. We truly care about our clients as much as you do, which is why we offer the best support around at our dedicated support center. In addition, MyOffices is constantly offering new  updates with new features requested by our users. You can count on us.
Wonderful Users & Counting
Endless Possibilities: The Only App You Need
MyOffices' powerful platform and meta options along with its unique structure lets you access many resources in one location. These simple yet powerful resources allow you to create any type of business you can dream of. No two clients will ever look the same.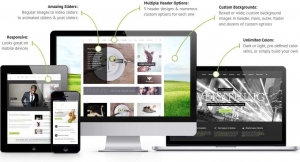 Incredible Features: The Proof Is In The Pudding
MyOffices is loaded with useful features, each one with its own meaningful purpose. We listen to our users and integrate their feature requests on a regular basis. MyOffices is not only built by us, but also by our users.
"This is the Platform I've always wanted."
"WOW I dont really know what else to say. This is the Best System I have ever seen. I am a full time web dev, and this theme blows me away. I wanted to thank you for all your hard work. I am really looking forward to building my business with this as a support hub! I think you thought of everything and then some. Thank you so much for this theme, WOW- AMAZING!" – DEVELOPMyBiz
Join The 160,000+ Satisfied MyOffices Users!